By Alesia Stradford
What would we be without each other? When we unite, we can support a cause, bring about change, ignite a movement, or simply enjoy interaction. Human interaction is not only powerful, but necessary. And when the pandemic isolated us from each other and forbid community interaction, we understood exactly how much that meant. Being socially connected to others is crucial, especially when going through a pandemic that keeps us apart from one another. 
Belonging impacts so many aspects of our well-being. According to an article by Head to Health, interacting with others benefits our mental health and wellbeing and adds meaning and purpose to our life. Translation—we need each other! Here are 5 tips to stay socially connected for better personal well being. 
Join a community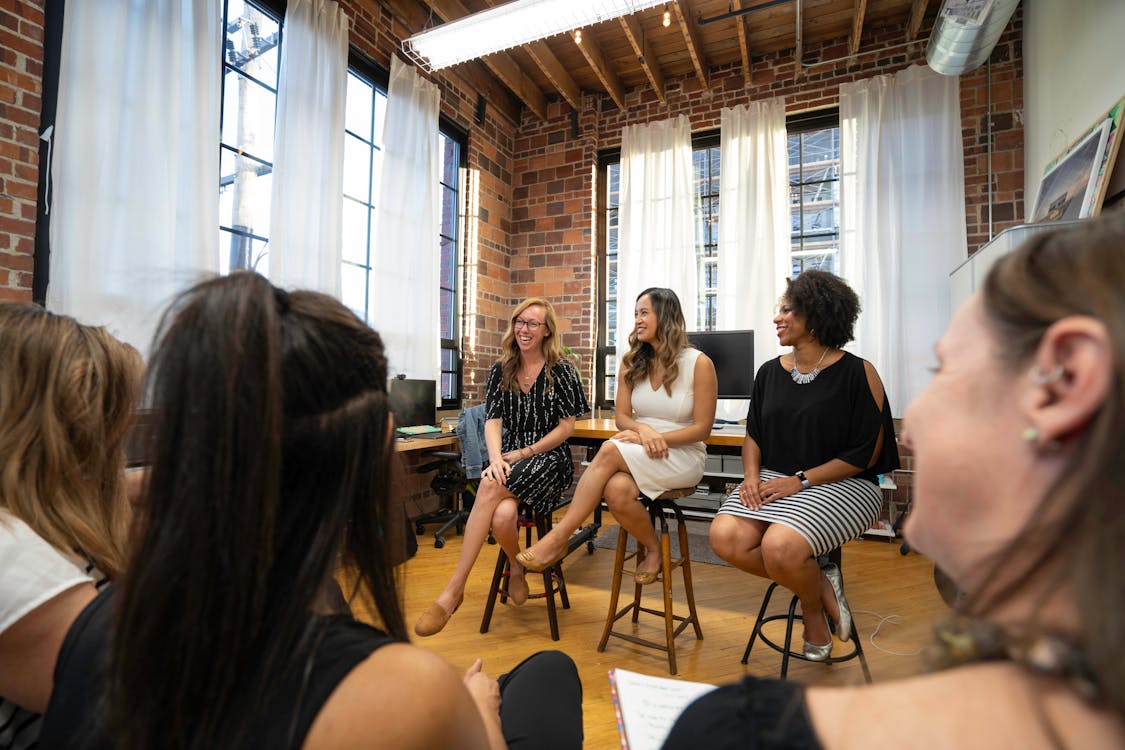 Joining a community can create a sense of belonging and enable you to make strong connections with others. There are many types of communities you can join. There are communities based on shared passions, hobbies, location, religion, career fields, interests, a cause, and more. Find out what kind of community you would be interested in being a part of and search for them online and on social media. Some examples are joining a fitness group, an organization in your career field, or a golf country club. 
You can also join a virtual community. Joining a community where face-to-face interaction is common can be more beneficial, but online communities are just as valuable during those times when you aren't able to interact in-person. Just like non-virtual communities, you can join online communities based on many different factors. 
Technopedia explains three common types of virtual communities:
Forums, online chat rooms, specialized information communities, email groups

– These communities are created to host discussions on particular topics and allow experts from specific fields to answer questions. 

Virtual worlds

-These communities where you can create an avatar and explore a computer-simulated environment where you can interact with other avatars, place games, and engage in other activities the virtual world offers. Examples include Sims and World of Warcraft. 

Social networks

-These communities are created on social platforms where users can engage and share content. Facebook, Instagram, and Pinterest are examples. Social networks are the most popular types of communities. 
There are other types of communities; these are just a few! If none of these interest you, you can research online communities based on your interests that you can join. Many people have a need to interact with others. Being able to socialize with other people, even online, can enhance their mindset and improve their self-worth. 
You can also join our Fyli Tribe community! We've created the perfect virtual community with your name on it! Our community is made up of powerful female leaders from diverse backgrounds. Join us for monthly virtual workshops and engage with members through the "Friends of Fyli" subscription. You will also have access to our content library of virtual events! Read more about our community here!
Attend local events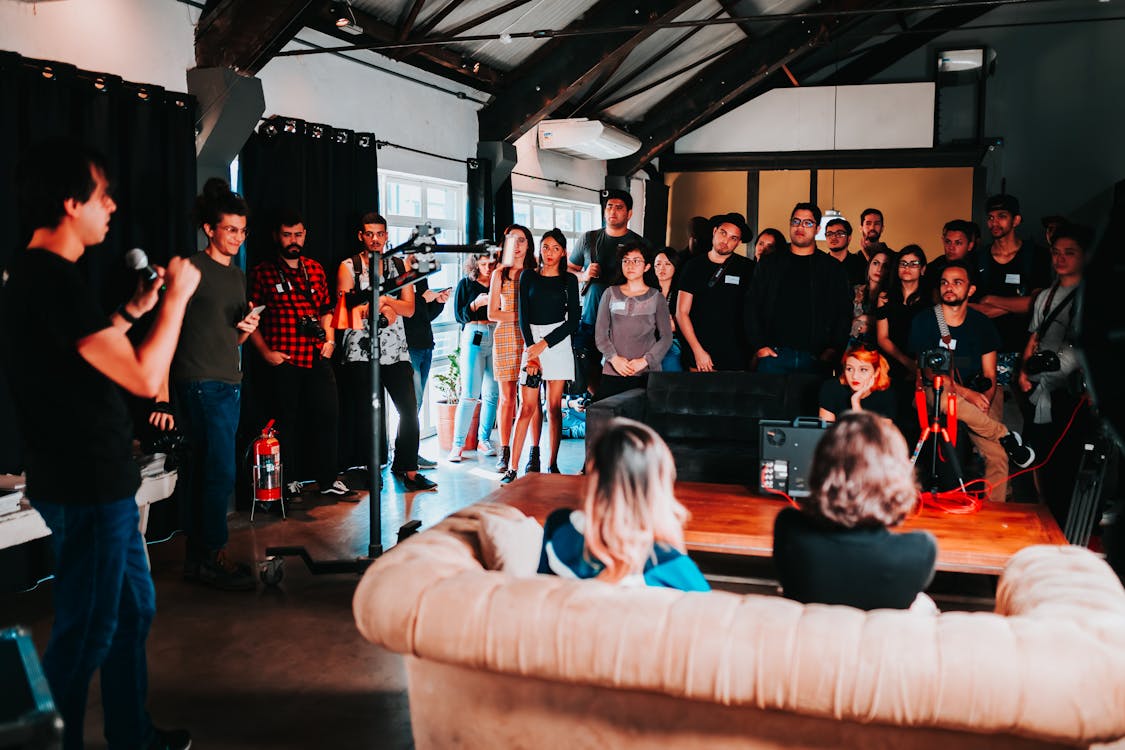 Attending local events is a perfect way to fall in love with your community and stay connected. Even if these local events may be small, they can grow over time. Simply being around and engaging with others who live in the same area as you can make you feel happier and accepted. Search for upcoming events in your city/town and attend them. These events can be fun or informative. Either way, you have the opportunity to meet new people. Can't find any? You could be the one to start one!
Join group chats with supportive friends
Staying connected with friends can also be beneficial to your well being. Those who are connected with people who love and support them are less likely to suffer from a mental illness. The group chat can serve as a safe space where you can discuss your thoughts and feelings with your friends, be supportive of one another, or simply just to talk and laugh. Friendships/ True friends are valuable so we should hold on to them through frequent contact.
Along with group chats, you can also take advantage of video call platforms to stay connected to your friends. Zoom, Google hangouts, and FaceTime are great examples of platforms you can use. You can have karaoke nights and talent shows on Zoom to spice up the fun or just good ol' girl chat with your friends to catch up. If you aren't in any group chats, you can take the advantage by creating one! 
Volunteer
Serving others and giving back to your community is beneficial to your psychological well-being. Giving to others makes us feel happier, brings fulfillment in our lives, positively influences our perception of ourselves, and prevents the negative impact of stress, anxiety, and anger on our health. The social aspect of volunteering is also beneficial. When we volunteer, we develop strong relationships with others which creates a healthy support system we can rely on. This, in turn, lowers our chance of suffering from depression.
Finally, volunteering is good for our physical health. Planting trees in our community, picking up trash, and even handing out water at charity runs are great examples of volunteer activities that can help to keep you physically fit. 
Do a fun social activity every week 
Plan a fun activity to do every week so you can meet and interact with others, all while having a good time. There are so many activities to do—bowling, taking a dance class, going to a paint and sip session, attending a fun workshop, going to a fitness class, hosting a game night, and more. Pick one! These social activities aren't meant for you to do alone, so invite your friends and/or family members to join you. Doing at least one fun activity every week can help to relieve stress and give you something positive to look forward to! 
References
https://www.techopedia.com/definition/15504/virtual-community 
https://headtohealth.gov.au/meaningful-life/connectedness/community#:~:text=Being%20part%20of%20a%20community,and%20purpose%20to%20everyday%20life 
https://www.helpguide.org/articles/healthy-living/volunteering-and-its-surprising-benefits.htm#:~:text=Volunteering%20helps%20counteract%20the%20effects,meaningful%20connection%20to%20another%20person.